Before you set new goals this quarter, ask yourself these 5 questions (keep reading to get the 5 questions).
It's a new quarter. And it is so easy for us to just say #thankunext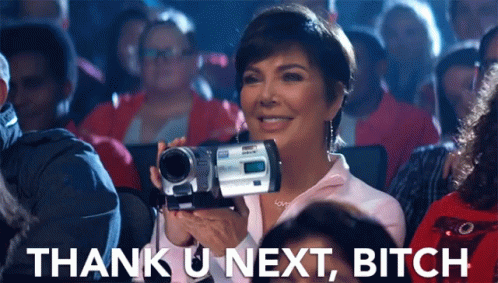 But there's so much to learn from the past quarter whether it was either great OR a complete sh*t show.
It's important to reflect on what worked, what didn't.
What felt in alignment, what wasn't.
And asking the difficult questions like — did I have a healthy cash flow? (Remember, it's more than just the sales).
At the beginning of every quarter, I reflect and take time to really examine the strategies and soul work done the quarter before.
I actually do quarterly conversations with my 12-Month Aligned Legacy Mastermind clients to reflect on 24 powerful questions.
Below are 5 out of the 24 questions I ask my Aligned Legacy Mastermind clients that you will find helpful as you are setting your intentions for this quarter.
What brought you joy this quarter?
When you answer this question, it's not just how much money you made but really asking yourself what about your business AND life did you enjoy? For example, I loved doing my in-person Color Your Dreams LA Live event and meeting with clients in-person. I also enjoyed meeting my team members in-person, and listening and implementing their feedback on what we need to do to improve. I also loved going on a week long vacation with my boyfriend to Tahoe and Mammoth.
Here's a pic of me with my Color Your Dreams LA Live attendees
What programs/products did you love? And what did you not love?
This is easy for me. I love my 12-Month Aligned Legacy Mastermind for solopreneurs who are making money and want to learn how to make consistent-income. Why? I love how they build a sisterhood to support one another.
I also love my Legacy Lifestyle Inner Circle who are scaling their businesses and need support getting the right systems and team in place. Why? Because I get to really help them achieve the life they want.
It's extremely important to love the programs and products you create. Everything is energy. And your business should be enjoyable!
Here's a pic of me with my Legacy Lifestyle Inner Circle clients at our retreat
What clients/customers did you love serving? And which ones did you not love?
Understanding who you love serving and who you do not is incredibly important so that you save time to ensure you are attracting soulmate clients. Remember, you aren't meant to serve everyone.
For example, I've learned that I love working with clients who already have a business but need support getting consistent income.
Here's a pic of me with some of my clients at the Color Your Dreams LA Live event.
What are there things that you didn't enjoy in your business?
This is important to acknowledge because it's not just making money that should be a measure of success, but what are you doing during your time.
Are you truly doing what's in your zone of genius? (I highly recommend reading The Big Leap).
For me, I know what my zone of genius are:
Coaching – I truly enjoy being a business coach for female entrepreneurs
Connecting – I love connecting with others not just for sales but authentically, and genuinely connecting so I make an effort to meet with one person per month.
Creating content – I enjoy writing my content.
What I didn't enjoy is a lot of administrative tasks, and I acknowledge that there are things I do on repeat that can be automated. I am currently working with my team to automate and streamline more things in my business so I can focus on my zone of genius.
Here's a pic of me with my event manager, Kat Magsaysay.
Are you clear on how you get your clients and their client journey?
I actually track my numbers every Monday, I call it Generational Wealth dates. And I highly suggest you also do a regular check in meeting on your numbers that's more than just every quarter.
I play my amazing Mr. Bear's Budget Bangers (I like putting myself in the mood when looking at numbers like I do when I work out).
I light a candle, and I track my moola.
Look, if folks put themselves in the mood when they are about to get it on 😉  it should be the same with money, money is intimate.
So let's go back to what I'm trying to say — track where your clients came from because it will help you create a plan of what you need to focus on.
For instance, 51.56% of my business comes from renewals and another 37.50% comes from referrals.
69% of our revenue comes from the 12-Month Aligned Legacy Mastermind. According to my bookkeepers, having one program produce 60% of a business' revenue is healthy because it showcases you have one program and one system that works.
In corporate America, managers and employees constantly do a regular check in to look at performance review, performance management, and seek what professional development needs to occur.
In having our own small businesses, we need to do the same but it doesn't have to be cut and dry it can be fun.
So what I suggest is when you are asking these five powerful questions, looking at your numbers and feeling into if you are aligned or not, play some fun music, light a candle and be open to what comes up for you.
Why is it important to ask these five questions mentioned? These questions when answered in complete integrity and honesty helps you ignore the goldy shiny objects and helps you stay focused on what's actually working in your business and create an Aligned Legacy.
Do you need help creating your aligned legacy? Book a complimentary 30 minute call with me and you'll receive 3 action items personalized to you and your business goals.